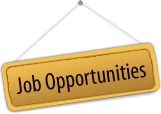 Select Language
..............................................................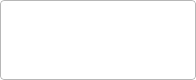 Top Quality Language Translation Services - Top Global Translators
Last updated: 05 March 2013
Welcome to Top Global Translators. We provide top quality human translation services in almost all languages and locales of world. Whether your text is too small or too large, Top Global Translators is one of the best and reliable language service providers.
We provide full range of language services from simple text translation to specific document translations and any audio translation as well as professional interpretation and Voiceover services in all languages and locales.
Our services inclues but not limited to;
1. Document Translation
2. Website Translation
3. Software Localization
4. Phone App Translation
5. Web App Translation
6. Audio/Video Translation and Transcription
7. Voiceover Services
8. Subtitling Services
9. Dubbing Services
10. Writing services
11. Proofreading/Editing Services
12. Interpretation Services
13. Multilingual Support Services
14. Multilingual Marketing Services
15. Linguist Placement Services
Above is a short summary of our services, please feel free to browse through our website to explore about us and our services and feel free to contact us anytime.